Engineering Pathways Integrated Curriculum (EPIC)
Mission Statement
The administration and faculty at W. P. Davidson High School are determined to prepare students for a future of opportunities. The Engineering Pathways Integrated Curriculum (EPIC) will equip students with the knowledge and analytical thinking skills needed to succeed globally in any math or science field , including a degree in engineering, pre-medicine, and computer science.
About EPIC
EPIC is a specialized math and science path which will arm students to enter post-secondary education qualified for engineering majors, or other geotechnical, geological physical, meteorological, or environmental fields, as well as those interested in pursuing education majors in Pre-Medicine or other Health Science careers. There will be a strong math and science component and interested students must commit to the required curriculum of additional math and science coursework as well as enrichment activities. However, all students may select electives from the EPIC menu of courses when those courses fulfill an individual need or career interest.
EPIC Goals
Our EPIC goals are to offer all Mobile County students an opportunity to explore careers in math and science, specifically in the field of engineering, biomedical, and computer science. To provide an incentive for all students to strive for excellence in math and science. To offer a strong math and science scope and sequence for all students, with a specific Pathway for EPIC students to prepare them for college math/science majors. To provide options to students to insure that EPIC offers a valuable instructional experience to enrich students at all levels. To serve the community by preparing graduates striving for math/science excellence. To utilize community resources to insure a full and well-rounded experience for EPIC students, including a career component.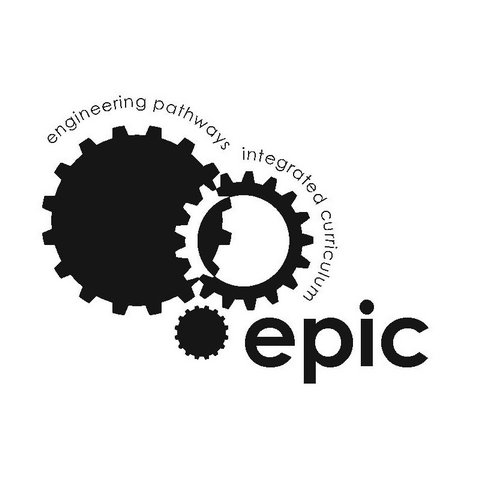 Contact
Mrs. Martin:
Phone: (251) 221-3084

Individualized Pathways
The 2013-2014 sophomores were the first class to participate in the new Biomedical path. Many of our students are interested in Pre-Medicine or some other type of Health Science field. Due to the feedback from the students, the EPIC program now offers the traditional Engineering pathway (featuring classes such as Infinity and Fluid Mechanics) and now the Biomedical Engineering pathway (featuring classes such as Human Anatomy and Genetics). Research indicates that students are the most motivated when their educational goals are self-selected and at the proper rigor. For this reason in 2014 we introduced the Computer Science pathway. This pathway has been very successful and we are adding a dual enrollment AP Java class for seniors in the computer science pathway for the 2017/2018 school year. Each path has its own advantages and is more rigorous than the traditional high school curriculum. At the end of the freshman year the teachers and parents will guide the students in selecting the path that is appropriate for that student. Each student has his or her own college and career goals; therefore, the EPIC program strives to meet those individualized needs.
How are EPIC students doing?
The program began in 2004 with only 16 students. Many of those students have now graduated college with engineering degrees. Since then, the program has grown every year. Nearly one-third of Davidson's students are participating in one of the EPIC pathways. Davidson's teachers strive to develop relevant and rigorous course work. This means Davidson students are learning more than ever and having fun doing it. This is evident in our ACT scores. Since the first graduating EPIC class, DHS's ACT scores have been on the rise. The school's average for the 2013 school year was a 21. This was the highest in the county and exceeded the state's average of 20.4. How about EPIC students? The average ACT score for EPIC students was an amazing 27! This number continues to rise each year. We are happy with that, but the DHS staff is always looking for ways to improve the student's educational experience. We hope to see you in the fall. Come experience the Davidson Difference!!
How to Apply - Updates in progress
All Mobile County students are eligible to participate in the EPIC program. Entrance is contingent on an application process. The students' applications will be reviewed by the EPIC committee and the student will be notified of their acceptance status.
The application will be available on mcpss.com beginning September 25, 2019.
If you want to apply for IB and EPIC, you should select the button that says Both.
If you have any problems with the online application email Mrs. Martin at semartin@mcpss.com
The best way to know if Davidson is right for you is
1. Attend 8th Grade Preview Day on Sunday, October 20 @ 2 pm in the Lewis Copeland Auditorium.
2. "Shadow" Shadowing takes place on a regular school day and the student attends Davidson classes just as if they were a DHS student. To view the IB page, which gives information about how your student can shadow, click HERE. (not live yet)